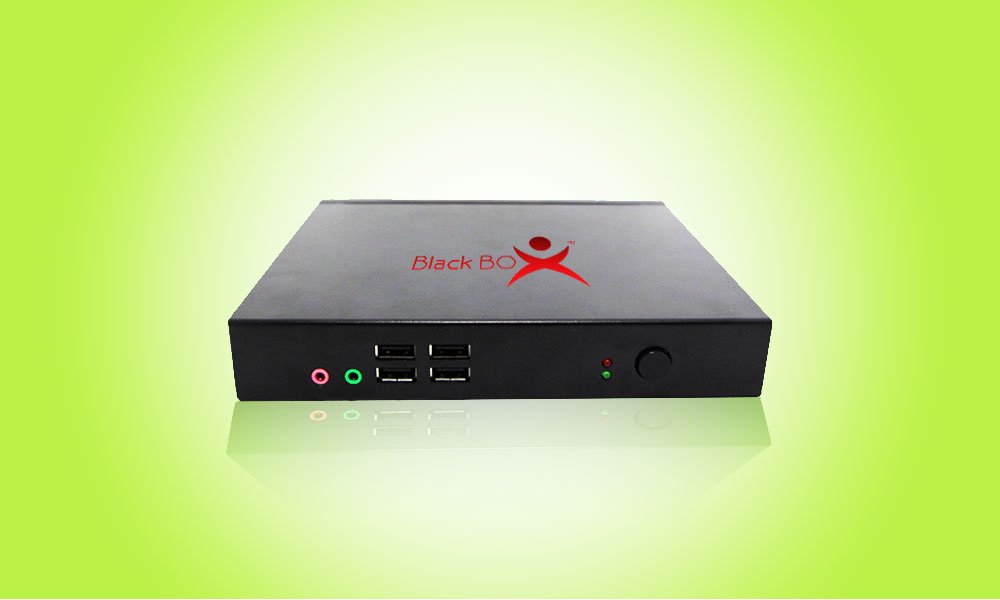 | | | |
| --- | --- | --- |
| The Name : Dual LAN Smart Client WL1858 | Model : WL1858 | Category : Smart Client |
WL1858 Smart Client adopts 1037U processor,
Dual core CPU 1.8GHZ which has exquisite workmanship motherboard, onboard 2GB RAM and 32GB SSD,as for graphics card,we added Intel HD GraphicsHD2500-3000 discrete Graphics,support 3G users. This model added COM port and it is built for industrial users,which could fully competent in the industrial application, all solid and muting design,the whole motherboard design had taken the demand of the industrial users into account.
Back view of WL1858 Dual LAN Smart Client.
Product features
Smart Client WL1858
WL1858 Smart Client with small size,200*200*40mm volume,1.5KG, perfect ports, small and delicate,the size is 1/36 of the standard desktop, saving space,very convenient to move,adopt the black aluminium alloy shell which looks very professional and high-end. Firm and shakeproof enough
High performance
WL1858 Smart Client adopts multithread INTEL 1037U dual core CPU, 1.8GHZ speed,it has strong office processing performance, standard configuration 8G SSD could fully satisfied the modern office demand,low consumption, high performance dual core CPU and high performance VGA chipset could be absolutely competent in 3D graphic design and Artistic Design.
Low consumption
WL1858 thin client uses brand new environmental protection and energy saving design,it uses the improved cooling fan of the notebook, consumption is the 1/6 of the traditional desktop,also the heat dissipation effect is outstanding.
Super high definition
WL1858 adopts the industry leading NVIDIA ION 2 graphic processor,which has the Pure Video HD,16 core CUDA technology, it could easily set up the living room and bedroom high definition theatre experience,and it will show you the HD visual exquisite. It is the best choice for the people who pursue perfect high definition visual enjoy.
Smart Client WL1858 Configuration:
model

WL1858

shell

All black aluminum alloy

customized

OEM

consumption

17W

weight

1.5KG

warranty

3 years

WIFI

Optional Internal

power

12V-3A

Machine size

20*20*3CM

CPU overview

UPU type

Intle/Celeron1037U dual core 1.8GHz processor

Processor series

Celeron

Core/thread

Dual core dual thread

BIOS

AMI 32GB SPI Flash ROM

Cache

2MB

Chipset

Intel NM70

RAM

standard configuration 204 contact pin DDR3/2G two channel

DDR3 800/1066/1333 SDRAM up to 4GB

Max RAM 16GB

Storage device

standard configuration SSD 32GB,

could choose mass capacity HDD

2.5 inch HDD

Network

Onboard redlrik RTL8111E/8105E Gigabit nics chip

Graphics card

Integration Intel HD Graphics(HD2000)

graphics card fundamental frequency:350MHZ

graphics card max fundamental frequency:1Ghz

support DX10.1

support HDMI

support full screen HD playback

3D API

support directX 11

Utility

Office, medical Equipment,safe,network,POS and so on

functional parameter

temperature

-20/+85 degree centigrade

64 bit computing

Support 64 bit computing

virtualization

Support virtualization technology

hyper-threading

No Hyper-Threading

product ports

front panel ports

1*MIC

1*SPK

1* Power indicator and switch

4*USB2.0 ports

Backside ports

1* power interface

1*HDMI port

1*VGA port

1*RJ-45 port

2*USB2.0 port

2*LAN port

1*COM port

Internal ports

1*SATA port

1*SATA HDD onboard HDD

1*mini-PCIE port(SSD)

1*mini-PCIE port(WIFI or 3G)

1*USB contact pin

Don't support LVDS

No COM port pin

Support OS

Can embedded Windows XP / Windows 7/ Windows 8

/ Linux OS